If your business if local, you need to be social.
To make a real connection with your customers, you need to weave your business into their daily lives.  There is no better way than to connect with them in the social world.  It puts you where they are, every hour of every day.
If your customers like your Facebook page, you have been invited into their home.
That's personal.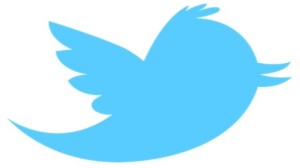 If your customers are following you on twitter, they are interested in what you are up to.
That's connected.
If your business customers have followed your Linkedin profile, they see your business as relevant to theirs.
That's shared goals.
If your customers follow your Pinterest page, they see you as inspirational.
That's powerful.
We will help develop the social media program that is right for you.
Where your go in the social arena depends on your business.  Not every social forums is appropriate for every business.   Just like in the physical world, in the social world, you conduct yourself differently depending on where you are.  We will ensure your messaging is appropriate for where you are.
To be socially successful, you need to be socially savvy.
Don't be that guy at the office who won't stop talking about his juicing cleanses.  That's a Facebook conversation in a Linkedin world.
We tailor social messaging to the social environment you are in.
To be socially successful, you need to be good company.
Good company means relevant social messaging that is engaging to your audience.  We will help you with your social plan, as well as your social calendar.
Once you decide to engage in the social arena, you have made a commitment.  If you're social, you are social all year long.  It does not have to be every day, but it has to be consistent.
If you're social, you need to be a good listener.
We will help identify the people you need to be following in the social arena too, to know what is going on in their worlds.  How else do you get invited places?
We will develop your social engagement process.  If someone likes or comments on your post, they have opened the door for a social interaction.